[ad_1]

California experiencing a difficult property insurance market regardless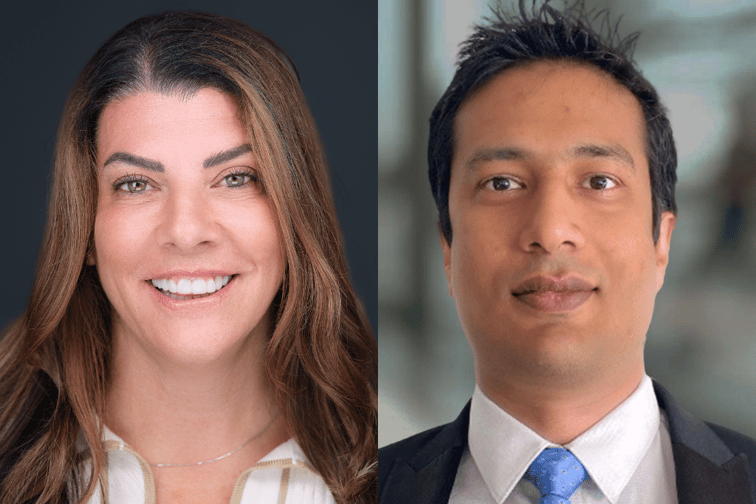 While Hurricane Hilary did not wreak havoc on California as some had predicted, the California homeowners' market is still expected to harden.
"This was not seen to be as significant an event as it might have played out initially — what did happen is managed and we wouldn't expect there to be an initial knee jerk reaction from the market," said Alexandra Littlejohn (pictured left), executive vice president, managing director at Alliant.
"However, we're already in a very difficult market from a property perspective. Personal lines are probably going to continue to be under attack."
In an interview with Insurance Business, Littlejohn was joined by Alliant's Ali Syed (pictured right), vice president, senior CAT modelling analyst, to discuss how the rapid onslaught of unexpected and extreme weather events is complicating catastrophe modelling in California. They also spoke about the need for unique insurance solutions to help provide coverage in personal lines.
"California is not designed to sustain flash flooding" – the aftermath of Hurricane Hilary
First and foremost, both Littlejohn and Syed agreed that California is not primed to become a hotbed of hurricanic activity. 
The most concerning outcome of Hurricane Hilary's impact on the Southern region of the state is flooding.
"I'm not that concerned about wind loading since Southern California gets Santa Ana winds all the time, that's expected," Syed said.
"However, California is not designed to sustain flash flooding, where you have four to six inches of rain drop completely out of nowhere. The ravines and the waterways are not channeled to take that water away."
This does not mean that California is completely unprepared in the event of a flooding episode, rather it is the circumstances around these events that are creating an issue.
"The trajectory of where and how floods are impacting the state is changing," Littlejohn said.
"We're seeing things happen at a more rapid pace. Flash flooding that can be very dangerous and very detrimental to property. I think that's the best area of which we're really seeing some fundamental change since these events are happening without warning."
Finding new solutions in a time of need for California's insurance industry
According to Littlejohn, earthquakes, wildfires and other similarly catastrophic occurrences are having the greatest impact on homeowners, and this has continued to be a topic of conversation within the P&C market.
Throw flash flooding and hurricane impacts on top of that and there will be a continued hardening of the market due to new exposures that can complicate or intensify a policyholder's vulnerabilities.
"There's all kinds of products out there that we should be looking at," Littlejohn said. "There are alternative risk products that are geared for catastrophic programs and coverages, like flood and earthquakes."
Brokers need to be able to explore these alternative markets for the opportunities that they present and not be scared to think outside of the box or move away from the traditional risk transfer method.
"[The traditional insurance market] is continuing to see pressure and losses that are continuing to impact property policies. So that's some put pressure on pricing and capacity," Littlejohn said.
Also, homeowners, with the help of brokers and other insurance professionals, need to take risk mitigation measures more seriously and prepare more holistically when these weather events are expected, especially because of their unpredictability.
"When you look at Florida, they are very good at that. They know when to start battening down the hatches, putting up the wood boards," Littlejohn said.
"We as insurers have access to information that can be very useful, like whether or not a policyholder is in a flood zone, and whether you are more susceptible to a flood occurring in where you live."
Share your views on California's property insurance market and the Hurricane Hilary impact in the comments below.
Keep up with the latest news and events
Join our mailing list, it's free!
[ad_2]

Source link