[ad_1]

Insurance analyst breaks down the numbers and how losses can be seen as "manageable"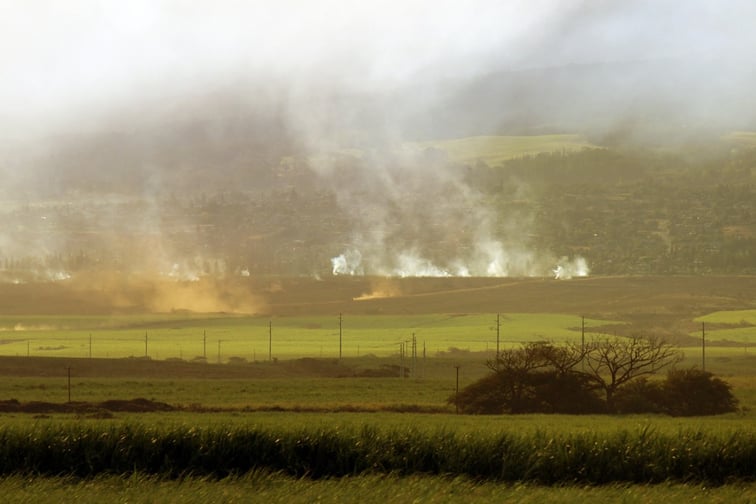 According to Bloomberg Intelligence's Matthew Palazola, the insured losses from the Maui wildfires could total around $3.4 billion, while total economic losses could reach a staggering $5.5 billion.
During past wildfires within the state, losses may have only accumulated to the "low hundreds of millions" said the senior P&C insurance equity analyst. "Hawaii was not what we would call catastrophe prone."
In an interview with Insurance Business, Palazola spoke about if there will be capacity available in the state after this event, what lines of coverage are most affected by the wildfires and how he came up with this estimate.
"Prices will go up, but capacity will still be available"
In the aftermath of what is considered one of the deadliest wildfires in American history, Palazola believes that insurance availability in Hawaii should not be affected too much.
"Prices will go up, but capacity will still be available," he said. "I could see insurers pulling back a bit, but in a course of events."
Palazola pointed out how insurers do not usually leave states because of catastrophe exposures alone. Rather, it is regulatory hurdles that will cause a company to re-evaluate its business presence in an area.
"I think insurers will probably see this as a one-off event, or something that happens every 25 to 50 years," he said.
Furthermore, from an insurance perspective, Hawaii is not seen as a large or particularly fraught market that is a cause for concern.
"I have not heard of any regulatory changes in Hawaii that would make it difficult for insurance companies to operate," Palazola said.
"Losses will probably be very manageable"
About 3,088 residential properties were affected or completely destroyed by the fires, with a reconstruction value of around $1.3 billion, according to Bloomberg Intelligence's report.
Commercial multi-peril and business interruption will be a leading cause of concern for how large some payouts might be, especially the latter, as the state's large tourist economy is disrupted.
"If people can't get into [the resorts or large businesses], and they have to slow down or shut down operations, that could push out business interruption claims for a long time," Palazola said.
While this event will surely be remembered within the lexicon of natural catastrophes, remediating the aftermath should not be too difficult.
"Losses will probably be very manageable," Palazola said – although a Citi analyst is reporting that some insurers' third quarter earnings will be negatively affected by claims payouts.
Analyzing the wreckage from an insurance perspective
When assessing the damages of a catastrophic weather event, analysts like Palazola and those at Bloomberg Intelligence look at them in two ways.
The first and more simplistic method is to halve total economic losses, which can be double the insured losses.
"We essentially just took five-and-a-half to six billion, and even in some cases, seven, and chopped that in half and said maybe we'd see three-and-a-half billion," he said.
A more complex review would include looking at the houses that were affected directly and their property values, which could be estimated at $2 million per structure, "which I thought was conservative on the high end," Palazola said.
"Some of the structures could have been multifamily, while others could have been closer to the water where they were several million dollars."
Then, the costs were assumed for both contents and replacements costs while auto and commercial losses were also factored in, which ultimately led to "that same ballpark we came up previously of about three-and-a-half to four billion."
Keep up with the latest news and events
Join our mailing list, it's free!
[ad_2]

Source link