[ad_1]

It's a top concern in schools and places of worship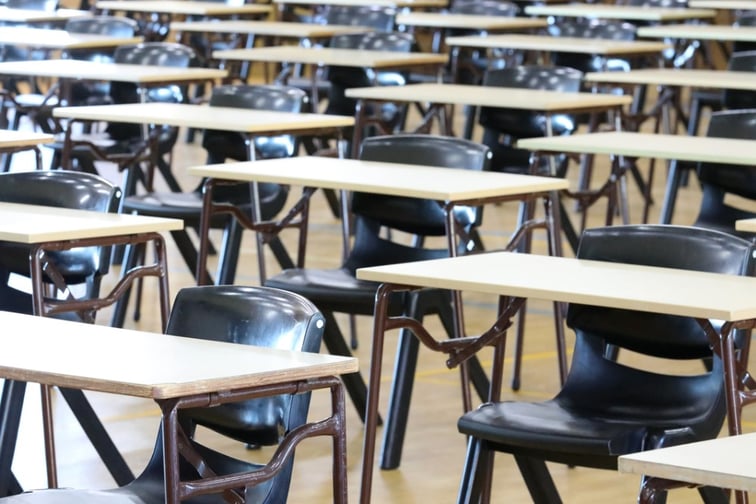 Safety continues to be a top concern for Americans attending religious services and community events, according to the recently released Risk Radar Report by Church Mutual Insurance Company.
The insurer specializes in nonprofit organizations, schools, camps, and houses of worship. The report found that 54% of Americans consider armed intruders or physical violence incidents as their primary safety concern in these settings. This represents a significant increase since 2019, when armed intruders and physical violence accounted for only 10% of safety concerns.
"We have been asking Americans about their safety concerns for several years. Except for 2021, when the top concern was understandably the COVID-19 pandemic, armed intruders and physical violence have continued to take top billing," said Eric Spacek, assistant vice president for risk control at Church Mutual. "With 38% of Americans saying they feel less safe, we are seeing greater interest and support for armed security and other safety measures organizations need to carefully consider and prepare for before adopting."
The report also revealed that respondents favored several safety measures for protection. Armed security (56%), security cameras (59%), metal detectors (47%), and incident training (45%) were among the preferred measures. The survey indicated that these measures were seen as necessary if there had been a previous threat (56%), a previous incident (53%), demands from staff/volunteers, parents, or congregants (52%), or if the organization was located in a high-crime area (51%).
When it comes to armed security, 72% of respondents believed that on-site security at houses of worship, schools, or nonprofit and community events should consist of trained police officers. Additionally, three-quarters of respondents stated that they would feel safer with armed security present at school and community events. However, Gen Z respondents were less likely than other age groups to feel safer with armed security at events, the report found.
The report also highlighted that there is room for improvement in preparing for armed intruders. Only 27% of respondents believed that their house of worship, nonprofit or community group, or school was adequately prepared for the possibility of an armed intruder. Fifty percent of the respondents expressed a lack of confidence in the preparedness of these organizations.
"Recent security incidents in our country have Americans thinking twice about their activities. Gen X (40%), millennials (43%) and Gen Z (55%) respondents are more likely than baby boomers (27%) to be discouraged from attending community, nonprofit and school events, and religious services because of these incidents," Spacek said.
Have something to say about this story? Let us know in the comments below.
Keep up with the latest news and events
Join our mailing list, it's free!
[ad_2]

Source link